Fatboy Xtreme - Level 4 Security - 75 Minute Fire Protection Safe - Grey Marble - Electronic Lock
Regular price
$2,988.99
Sale price
$2,399.99
---
| Model Details by Size | Fatboy Extreme |
| --- | --- |
| Bar / Bolt Count | 12 |
| Max Long-Gun Storage | 60 (3 collector racks with 20 guns each) |
| Dimensions H x W x D | 60.5" x 42" x 32" |
| Warranty | Lifetime |
| Weight | 880 lbs. |
| Country of Origin | United States |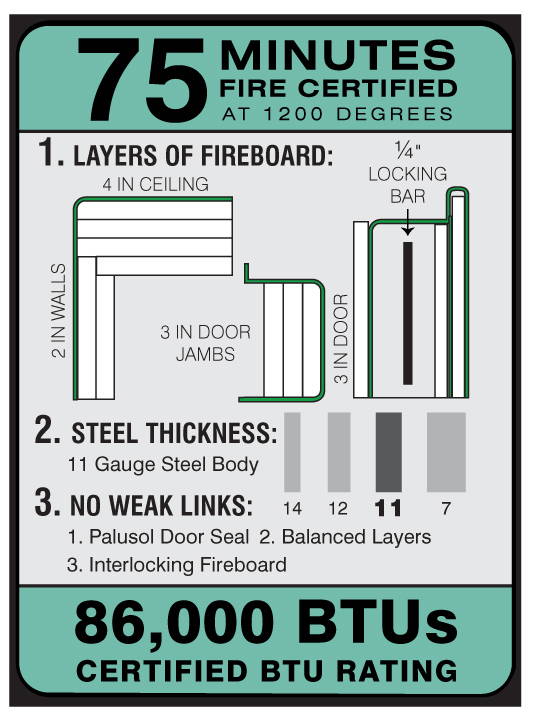 What about Fire Protection?
The best gun safes offer both burglary and fire protective features. Liberty's Security Level 4 safes provide protection from both.
2 layers in the walls
4 layers of fireboard in the safe's ceiling, door and door jambs
Heat-activated, expanding Palusol™ seal.
A 75 Minute Fire Protection gun safe may be more affordable than you think.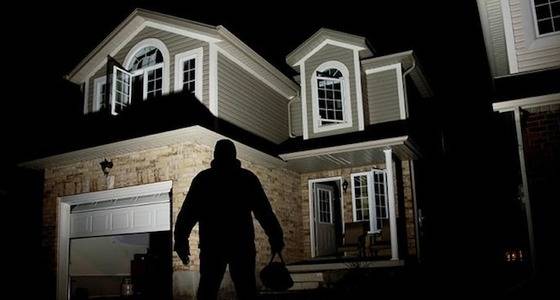 Improved Locking Mechanisms with Safe Security Level 4
The improved security features just keep coming with Liberty's Level 4 security safes. This level introduces our upgraded locking mechanism, the DX-90 Monster. Our Level 4 security safes, like the Franklin or Fatboy 64 are:
California DOJ Approved
Constructed with a 1-inch Tough door
Made with 11-gauge steel
Made with a triple hardplate lock guard
Manufactured using 1/4-inch thick steel locking bars
Protected by a DX-90 Monster locking mechanism
UL-Listed as a UL 8M10 Residential Security Container (RSC)
Tested to Withstand Attacks
Just like Liberty's Level 2-8 safes, Security Level 4 safes are both UL-Listed and California DOJ-approved. These certifications ensure your safe meets strict security, safety and quality standards before it can carry its UL-Listed 8M10 Residential Security Container (RSC) certification seal inside its door.
11-Gauge-Thick Steel Unibody Construction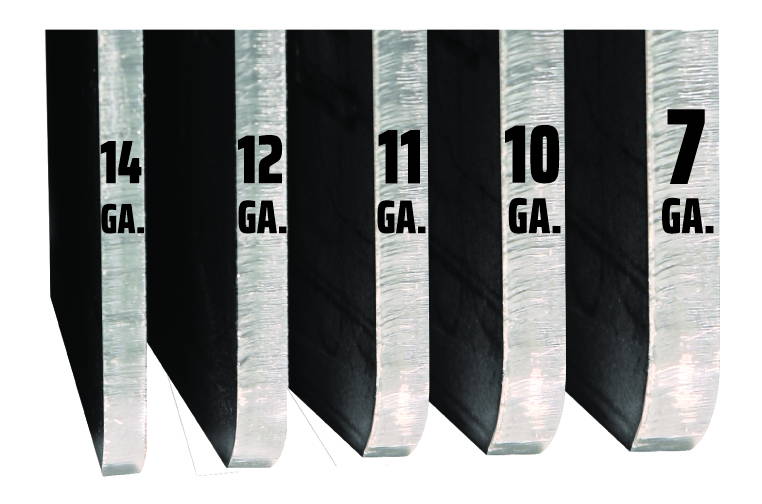 All of Liberty's full-sized safes feature unibody construction for improved body strength. The 11-gauge steel used in Level 4 safes further adds to that strength: Thicker steel helps decrease the likelihood that a burglar can successfully drill into your safe. It adds weight to your safe, too.
4.5-inch Thick Door for More Security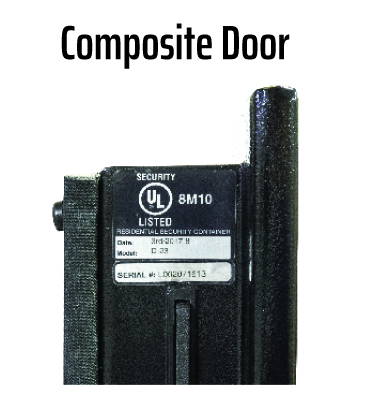 The thicker the door, the more difficult it is to pry open. Security Level 4 safes feature a 1-inch Tough Door that goes above the security of a Level 3 1-inch composite door. Level 4 doors are 4.5" thick and feature a 1-inch composite door front with 60% inner steel door plate.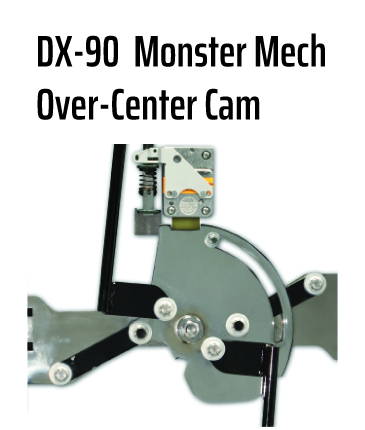 Safes that have Level 4 security feature Liberty's innovative Monster Mech. DX-90 Monster Lock Mechanism is included on all safes equipped with a Touch Door. This locking mechanism features an over-center, direct-drive cam mechanism and provides better side-bolt protection by removing all pressure from its locking bolts with a unique dead lock system. And like all of Liberty's locking mechanisms, the DX-90 Monster Mech comes with our innovative slip-clutch technology.
Military Bars Out-Perform Traditional Pins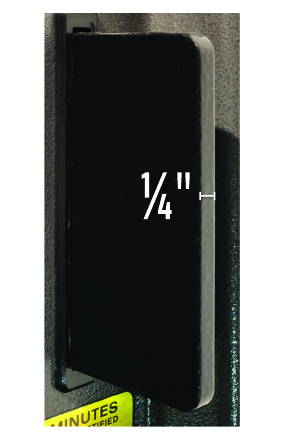 Liberty's patented military-style locking bars provide more security than traditional locking pins. Each 4-inch bar is 1/4" thick, with the Franklin Series safes featuring up to a total of 15 bars on its doors' four sides and the Fatboy 64 boasting a total of twelve 1/4" thick locking bars.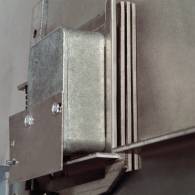 Liberty's Level 2-4 safes all feature triple hardplate steel that protects their locking mechanisms. This extremely hard steel stopped drilling attacks during its UL-Listing testing, so you can trust it to protect your safe, too!
Liberty Safes offer both burglar and fire protection, which is something not all safes from other manufacturers provide. Liberty Safe makes added security affordable.